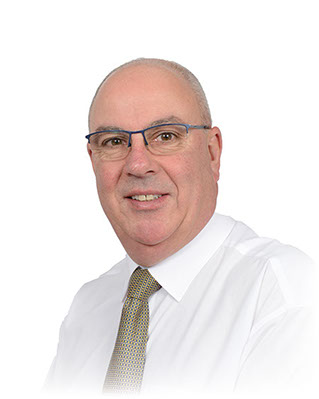 Brian Clarke - Independent Funeral Celebrant
CELEBRATE THE LIFE OF YOUR LOVED ONE
WE SPEND TIME WITH YOU TO LEARN AS MUCH ABOUT YOUR LOVED ONE AS YOU WISH!

DATE AND PLACE OF BIRTH
ACADEMIC HISTORY
WORKING LIFE
FAMILY AND FRIENDSHIPS
INTERESTS, HOBBIES & PERSONAL ACHIEVEMENTS

As I am writing this, I cannot believe how quickly times flies.

It was January 1st 2018 when I, after a few months of planning, started working for myself as an Independent Funeral Celebrant and not knowing how my ceremonies would be received.

A few weeks later and I was starting to get known by the Funeral Directors and staff at the cemeteries and crematoriums around the area and being asked to conduct a ceremony for another bereaved family.

Now it has got to the point where not only are Funeral Directors recommending my services, but also people who have seen me on a previous funeral or indeed used me previously, are asking for my services.

After conducting over 390 individual funeral ceremonies, I am deeply grateful to the staff of the companies that have asked me to work with them, and to those family members who have had to make the decisions on the type of service they would like for their loved ones and have placed their trust in me to deliver the agreed ceremony on the day.

Not all people making the arrangements are local and I have found myself calling relatives all over the UK and Europe and even making the odd call at a strange time of day to Canada, North America or Australia.

People who are all united at their time of grief and we have had the ceremonies webcast, whenever possible.

Before COVID-19, some of the congregations at the ceremonies were so large that the Crematorium was full to capacity and we had to have people listening on the loudspeakers outside.

It has also been my privilege to honour some of our less fortunate citizens, who through circumstances, have no one to make arrangements for them and with the help of the Funeral Directors, we have given them a full and dignified ceremony, with the Funeral Bearers and Director on the day, staying in the chapel as the congregation.

Whenever anyone plans a funeral, the ceremony must be perfect on the day, we have one chance to get it right and thankfully using my professional skills and working with likeminded professional people at the Funeral Directors, of choice, it all comes together.

Some of the families and loved ones of the people I have had the honour of serving have been kind enough to send me thank you notes or even leave a review on Google for me.

It has been a privilege to be able to serve all that I have over the last three years and It is my honour to be able to continue to do so in the future.